2023
2022
2019
2018
Subscribe to RSS feed
JACKON Insulation RSS-Feed
Simply copy the following link into your RSS reader and receive new messages from JACKON directly in your inbox.
https://www.jackon-insulation.com/news-press?tx_wwgoodnews_news%5Baction%5D=rss&tx_wwgoodnews_news%5Bcontroller%5D=News&type=27902390902357&cHash=8b686e9575a32b32b28c63f81fa41b60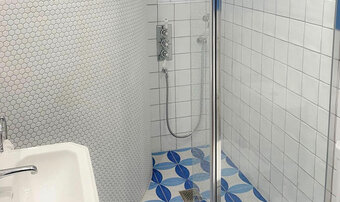 27.01.2023
Endless possibilities with JACKOBOARD® - even in the most complicated bathrooms
Edinburgh Bathroom Installers Ltd, based in Edinburgh, designs, supplies and installs high quality bathrooms in and around Scotland's capital city. In the following interview, Andy Mitchell explains what is important in the daily work of Edinburgh Bathroom Installers and why they cannot do without JACKOBOARD® in the bathroom.
Read more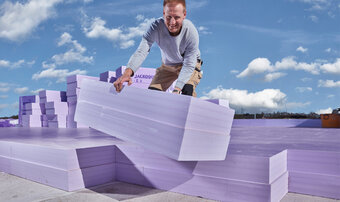 13.01.2023
JACKODUR® EVO: Multilayer Technology systematically improved
Innovation from JACKON Insulation has consistent lambda value of 0.032 for all thicknesses from 40 to 400 mm. JACKON Insulation introduces the new generation of thermal insulation made of extruded polystyrene foam (XPS): JACKODUR® EVO is the systematic improvement of multilayer technology, which the company has been successfully establishing on the market throughout Europe for over 20 years.
Read more