2023
2022
2019
2018
Subscribe to RSS feed
JACKON Insulation RSS-Feed
Simply copy the following link into your RSS reader and receive new messages from JACKON directly in your inbox.
https://www.jackon-insulation.com/news-press?tx_wwgoodnews_news%5Baction%5D=rss&tx_wwgoodnews_news%5Bcontroller%5D=News&type=27902390902357&cHash=8b686e9575a32b32b28c63f81fa41b60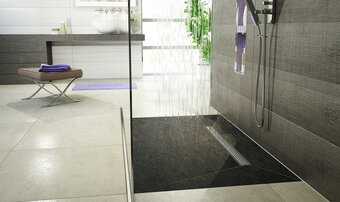 30.10.2019
JACKON Insulation presents all of its 100% leak-proof solutions signed JACKOBOARD®
JACKON Insulation, specialist in 100% leak-proof solutions. With its range of technical solutions enabling the leak-proof installation of its shower trays and JACKOBOARD® brand construction boards, JACKON Insulation is establishing a reputation as a specialist in guaranteed durable interior furnishings, both as new construction and as renovation. As an added benefit, it makes installations clean, fast and easy.
Read more