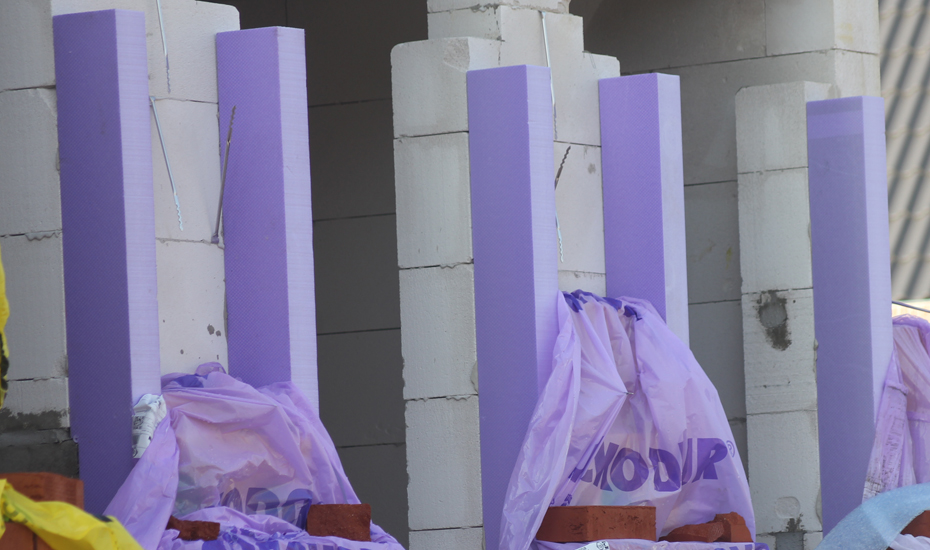 Window reveal
Thermal bridge-free insulation of window reveals with XPS.
Secure enclosure of door and window openings in cavity wall construction.
With JACKDUR rendering edging strips, openings in cavity walls can be finished and the edge sealed off. In this way thermal bridges can be effectively prevented at window and door openings. JACKODUR rendering edging strips are made from the well-established JACKODUR extruded polystyrene foam. The closed-cell material is highly insulating, and neither absorbs water nor conducts it by capillary action. These stable edging strips are rot resistant. They have a textured (gefiniert) surface, so that they can be directly plastered over. JACKODUR rendering edging strips can be cut to size with a cutter knife, jigsaw or jack saw. To secure them in place, simply dowel, nail or glue.